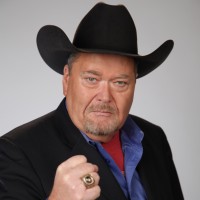 In Episode 5 we talk to Jim Ross, a New York Times' Best-Selling Author, WWE Hall of Famer, and the voice of Pro Wrestling to millions of fans! We discuss his upcoming "Slobberknocker Session" along with his autobiography "Slobberknocker: My Life in Wrestling". We also discuss JR's three bouts with Bell's Palsy, including how he dealt with one case while it happened live on TV. JR also tells us his mindset on not letting Bell's Palsy get in the way of being on television and doing his dream job. If you are looking for inspiration, a role model, and a great mindset about overcoming facial paralysis, this is the episode for you!
For JR's BBQ products, please visit: https://shop.wwe.com
Purchase JR's autobiography Slobberkocker: My Life in Wrestling on Amazon.
Follow JR on Twitter: @JRsBBQ
Don't forget to subscribe here or on iTunes:
https://itunes.apple.com/us/podcast/unique-smiles-podcast/id1352822884
If you have any questions/comments about the podcast please comment below or contact us at: 
CONNECT WITH US!
https://www.facebook.com/Unique-Smiles-Podcast-168413050468091/
https://twitter.com/UniqueSmilesPod
Email: UniqueSmilesPodcast@gmail.com
A big THANK YOU to our sponsors:
http://facialparalysisfoundation.org/  and    https://www.risephysicaltherapy.com/
Also, a big THANK YOU to Wes Hutchinson for allowing the use of his beautiful song, "Summer Love" for the podcast. You can check Wes' music at https://weshutchinson.com/